SIFFT
The SIFFT project uses a combination of geochemical isotopic tracers, and coupled field and lab studies, to investigate the role that hydrological conditions play in controlling chemical weathering reactions in a tropical volcanic river catchment.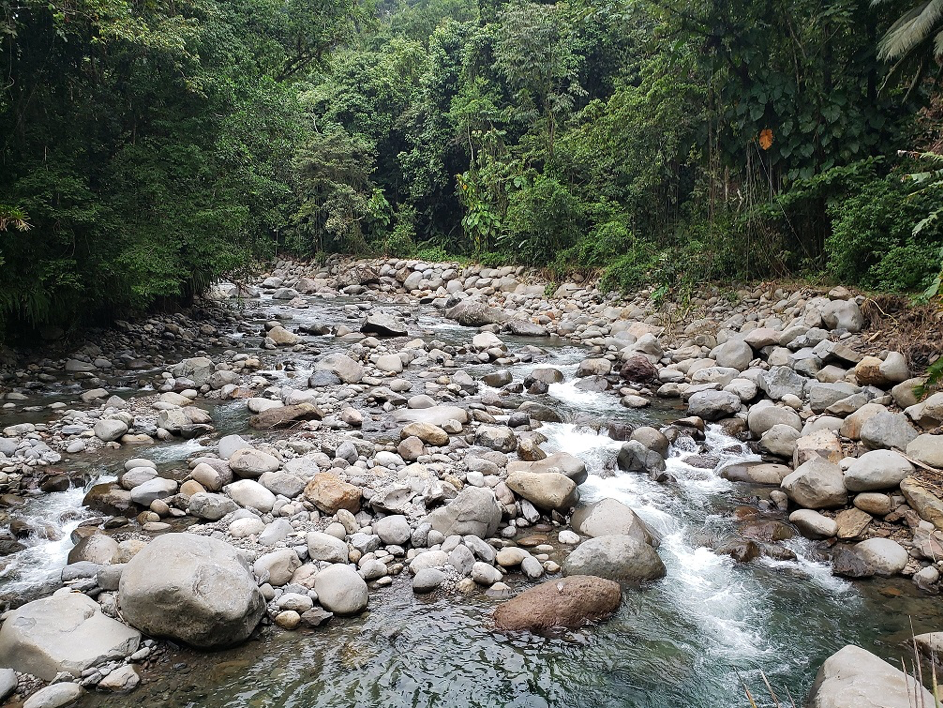 Host institution(s):
CNRS and IPGP
Partner institution(s):
Cornell University
The SIFFT project aims at better understanding the role that hydrological conditions play in controlling chemical weathering reactions. Chemical weathering takes place when rain percolates through soils and bedrock, dissolving certain minerals and precipitating others. It is a crucial process that can consume or release atmospheric CO2 and is thought to act as a global thermostat over million-year timescales. The time that water spends in the subsurface is thought to play an important role in weathering. In this project, monthly and high resolution storm event samples of river water and rain water were collected in 2021-2022 at one of the OBSERA stations on the Capesterre River in Guadeloupe. The analysis of a wide range of different geochemical and isotopic tracers is helping constrain how far weathering reactions are able to progress in the catchment before water is delivered to the river. The field data are being complemented with weathering experiments in the lab, where rocks from the Capesterre catchment are being reacted for several months under elevated CO2 conditions, enabling a direct measurement of weathering reaction rates and the evolution of the reactive tracer signatures with progressive chemical weathering.
The results of this project, which leverages the longterm hydrological and hydrochemical data collected by the OBSERA team, will help understand how silicate weathering reactions respond to changes in climate, yielding insights into the functioning of weathering as a global thermostat.