UnivEarthS Labex
The UnivEarthS Laboratory of Excellence is a research programme dedicated to the development of interdisciplinary projects in the fields of Earth sciences and physics of the Universe.

 Supported by Université Paris Cité, the Labex brings together scientific staff from :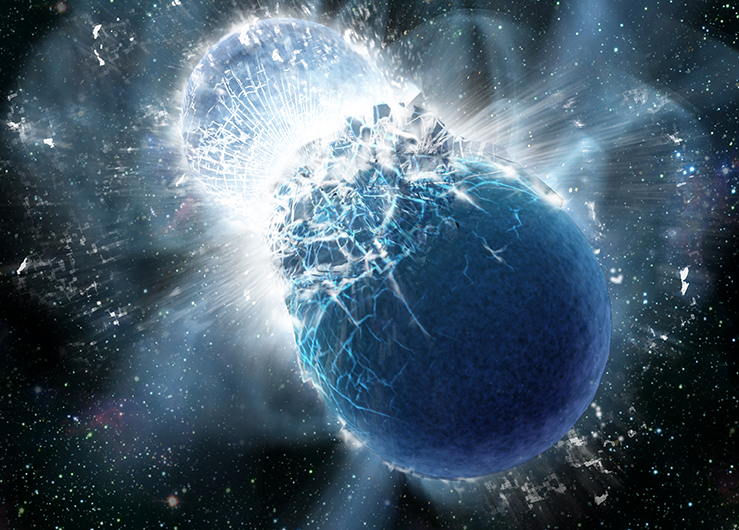 The aim of the UniVEarthS Labex is to better understand the origin and evolution of the processes that have shaped the history of the Earth and the Universe. The Labex is organised around research projects that pool the knowledge and methods of teams from these different institutes. By using their theoretical, experimental, instrumental and numerical skills, the Labex projects are always pushing the boundaries of our current knowledge a little further, on topics as diverse as:
the organisation of the structures of the Universe
violent phenomena associated with stellar explosions and black holes
the development of planetary systems
the differentiation and dynamics of the proto-Earth
the study of geological and astronomical disasters
the origin and early life on Earth
The UnivEarthS Labex is also involved in the training of tomorrow's scientists, in particular through its participation in the STEP'UP doctoral school, or through the regular organisation of thematic events for young researchers, including the Autumn Schools of the UnivEarthS Labex.
Between its launch in 2011 and 2019, the Labex has been allocated €9 million, enabling, among other things, the funding of around thirty scientific projects and the support of several training actions. In 2019, the UnivEarthS Labex has been extended for another 5 years, following a positive evaluation by the government.
Organisation of the UnivEarthS Labex:
Director and co-director: Marc Chaussidon & Antoine Kouchner
Executive Board: Sylvain Chaty, Isabelle Grenier, Gauthier Hulot
President and vice-president of the scientific council: Georges Smoot & Sotiris Loucatos
Project manager: Nam Phan Van Song