Volcanological Observatory of Piton de la Fournaise (OVPF-IPGP)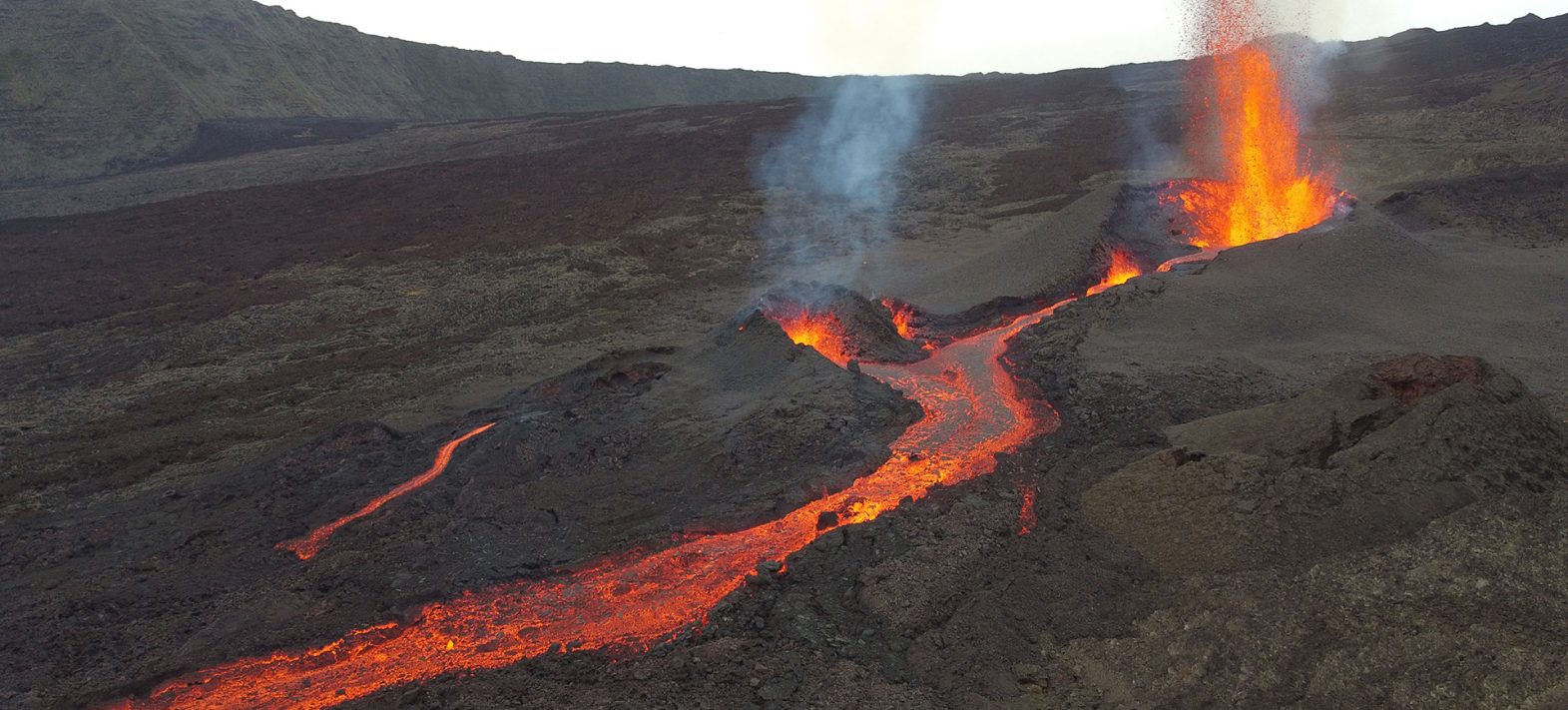 Address
14RN3 Km 27, 97418 La Plaine des Cafres, La Réunion
Within the framework of the observation national services of the CNRS-INSU, the IPGP assignments, via the volcanological and seismological observatory of Piton de la Fournaise, are: :
the observation of the activity of Piton de la Fournaise,
the continuous monitoring of the volcanic seismicity below Piton de la Fournaise and at the local scale of La Réunion Island,
the monitoring of ground deformation of Piton de la Fournaise,
the monitoring of the gas geochemistry emitted from the ground on Piton de la Fournaise and in the cirque of Cilaos.
The observatory also contributes to defining the alert level that is decided by the Etat Major de Zone et de Protection Civile de la Zone Océan Indien during the phases of volcano unrest. The observatory informs the authorities that are responsible for the protection of people and properties, and participates in various projects for prevention and knowledge dissemination. The observatory also conducts fundamental and applied researches in the field of Earth sciences, in particular in cooperation with regional scientific organizations.
The state-of-the-art instruments and equipment with which it is equipped and the various international projects in which its teams participate make the OVPF-IPGP a high-level platform for research, observation and collaboration at both regional and international scales.
Seismic and GNSS data are distributed by IPGP (volobsis.ipgp.fr), RESIF and RENASS.
OVPF-IPGP sensors installed on the island
eruptions anticipated by OVPF-IPGP
days of eruption followed by OVPF-IPGP

Daily bulletin, on the observations of the previous day
Piton de la Fournaise in live