New insights into the pre-eruptive dynamics of magma reservoirs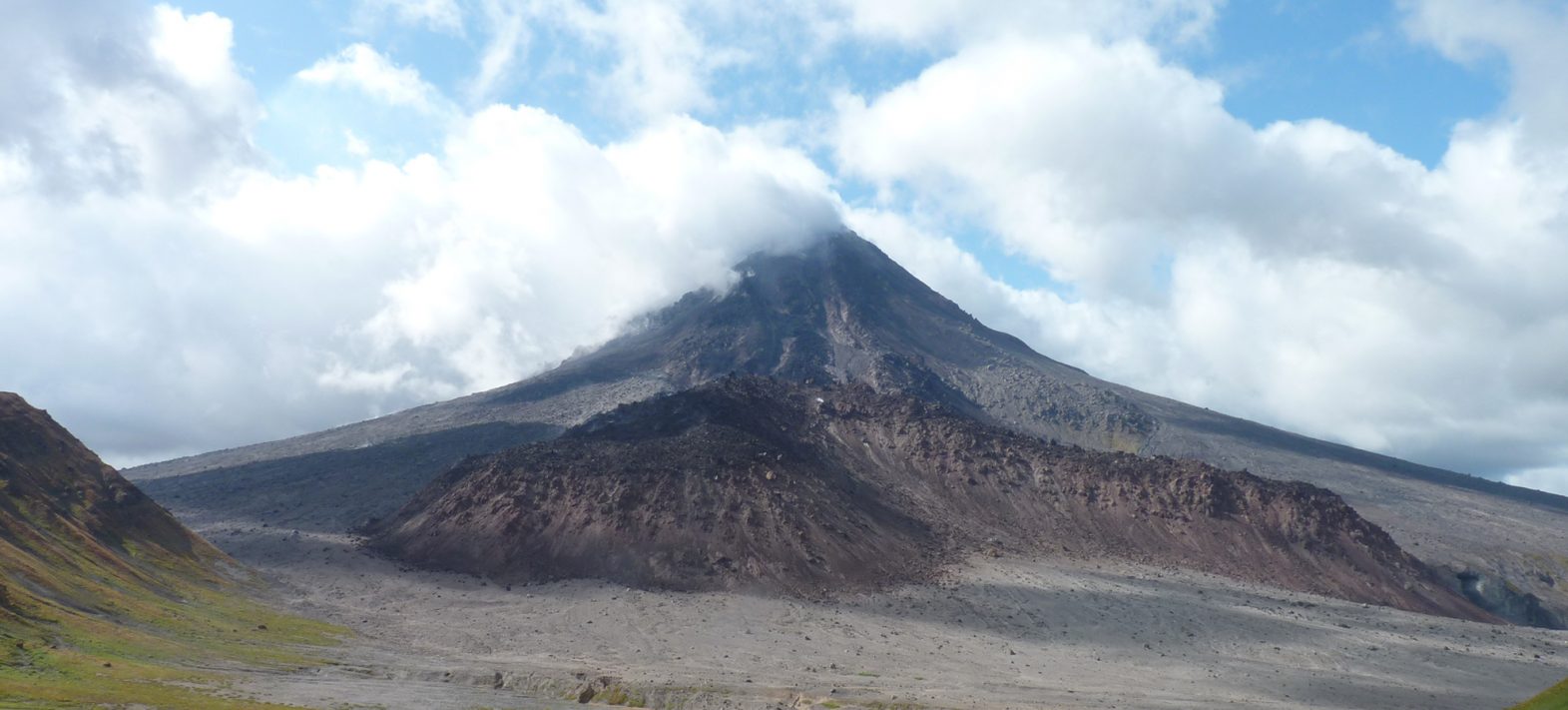 Picture of Kizimen volcano (Kamchatka, August 2019), showing the block and ash pyroclastic density currents deposits and the lava flow from the 2010-2013 eruption.
Publication date: 06/02/2023
Seismic monitoring of a volcano is currently the most common method of detecting and tracking its eruptive crises, based on the increasing number and intensity of earthquakes. However, more and more petrological* studies are focusing on crystals as key witnesses to the architecture and dynamics of the magma feeder system, leading to the deciphering of the timescales of magmatic processes leading to volcanic eruptions.
Researchers from the IPGP-Université Paris Cité, the ISTeP-Sorbonne Université and their international colleagues, have studied the timescales of the processes that took place in the plumbing system of Kizimen, a subduction volcano located in Kamchatka, before its explosive-extrusive eruption of 2010-2013. These timescales were deduced from the modelling of the intracrystalline interdiffusion of iron and magnesium in 88 zoned orthopyroxene crystals from silica-rich volcanic rocks collected after the eruption (dacites and andesites). The researchers found a close correlation between the timescales given by the petrological chronometers and the beginning of the seismic crisis before the eruption.
The results showed that the eruptible magmas were assembled rapidly during a process of mixing of the magmas present in the surface reservoir, starting mostly one and a half years before the eruption, coinciding with the beginning of the seismic crisis detected before this eruption. This seismic reactivation therefore marks the beginning of the magma mixing process, leading to the destabilisation of the reservoir and an eruption one and a half years later. This timescale represents valuable information for managing a future eruption of Kizimen, and may help to further constrain subduction volcanoes.