The new IPGP website is online!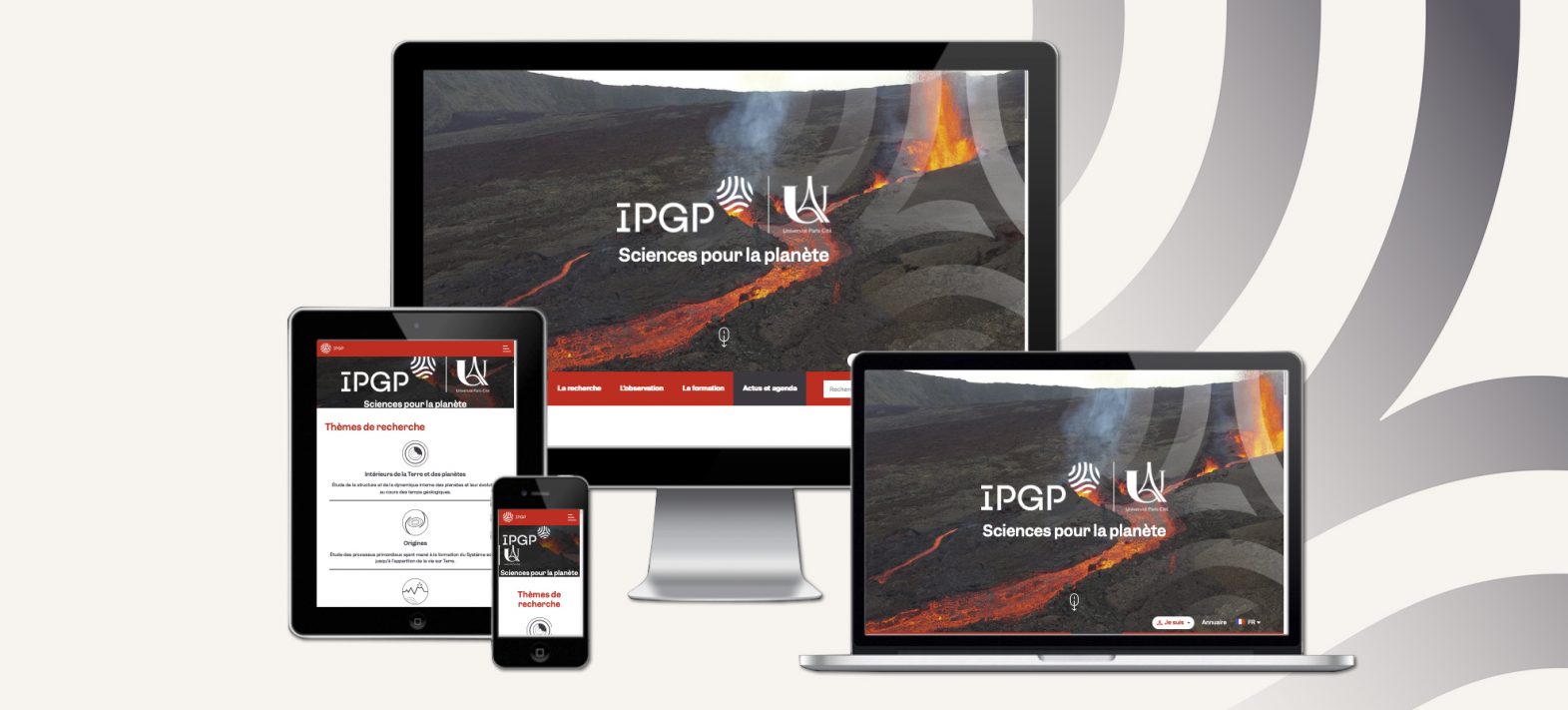 Publication date: 11/01/2023
Within the framework of the celebrations of its centenary and in the continuity of the renewal of its graphic identity, the IPGP is proud to present you its brand new website.
After several months of work, the IPGP's website is evolving and is equipped with new features:
An optimised navigation and tree structure
A clearer and warmer design, with the new colours of the IPGP
A more pleasant and ergonomic homepage
Accessibility tools such as contrast and font size settings
Shortcuts by profile ("I am" menu – soon available)
An optimised and expanded English version
A "responsive design" site whose display automatically adapts to the screen size of the terminal used: smartphones, tablets, etc.
An automatic synchronisation of the Institute's seminars in the agenda
An automatic synchronization of IPGP scientific publications deposited on the HAL platform
An automatic synchronization of the bulletins and releases of the volcanological and seismological observatories
The addition of interactive maps referencing the stations and observatories of the IPGP, as well as the webcams around the volcanoes of the Antilles and La Réunion.
And more to discover!
As the redesign of a website is a relatively long and complex process, it is possible that some pages are not yet completely finished. The site will continue to be updated in the coming weeks.
Do not hesitate to send us your remarks and questions concerning this new website by sending us a message to
Enjoy your visit!
Backstage
The old website, developed in 2012 on the Drupal CMS (Content Management System), was in need of a facelift!
This new website now uses the WordPress CMS. It is updated by the IPGP's communication department and by about fifty web contributors belonging to the research teams and observatories.
We hope you will be satisfied with it!