Isotopic tracer constraints on concentration-discharge relations in the Critical Zone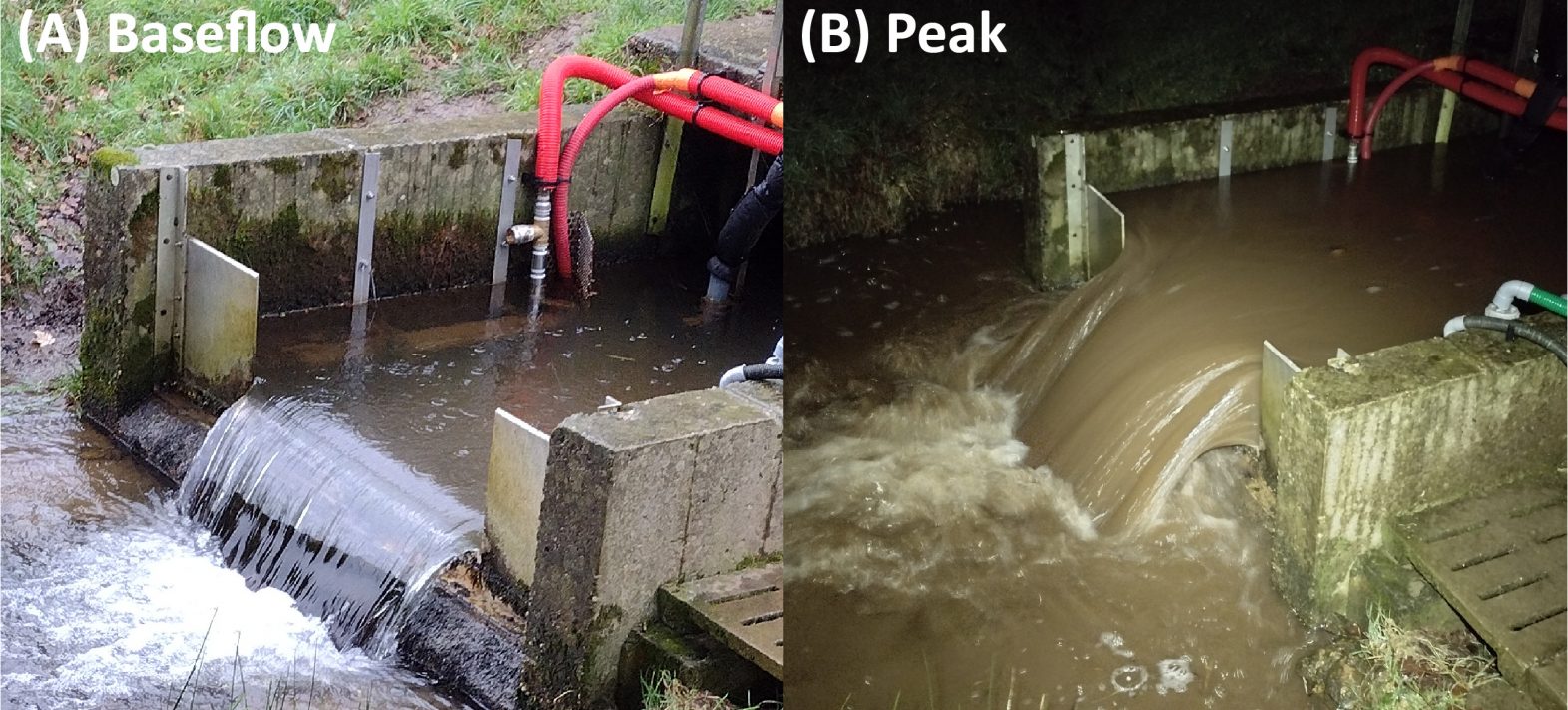 Rivers are integrators of biogeochemical reactions and water flows paths in the critical zone, defined as the external layer of the planet, going from the vegetation down to ground water. Concentration- discharge "C-Q" variations in rivers are helpful indicators of these processes. The activation of new pathways, release of old water, and/or the chemical reaction of the materials (rock, soil, organic matter) with "new" water explain these variations. However, due to the complexity of these systems, it is difficult to only use elemental concentrations to resolve the problem of changes in transport and/or reaction pathways. Reactive tracers, such as isotope ratios "R" can additionally provide fingerprints reflecting changes in flow paths or reactivity in response to hydrologic events.
The aim of this thesis is to better constraint the C-Q-R relationships by the combined use of reactive tracers and models of the transit time distributions in rivers.  The study sites are two headwater catchments: the Kervidy-Naizin catchment (ArgHys) in France and the Weierbach catchment in Luxembourg. We sampled at high frequency 4 flood events and measured silicon isotopes (δ30Si) and strontium isotopic ratios (87Sr/86Sr), which allowed us to identify the main weathering reactions occurring in the watershed and the mixing of distinctive pools on the Critical Zone. Along with the hydrological modelling through SAS functions (Storage Age selection functions), we will be able to better understand the drivers of biogeochemical changes during storm events.
This thesis is funded by ANR and, Make our planet great again MOPGA program.